Green Apple Mediterranean Grill
168 Atwells Ave, Providence, RI 02903
Order now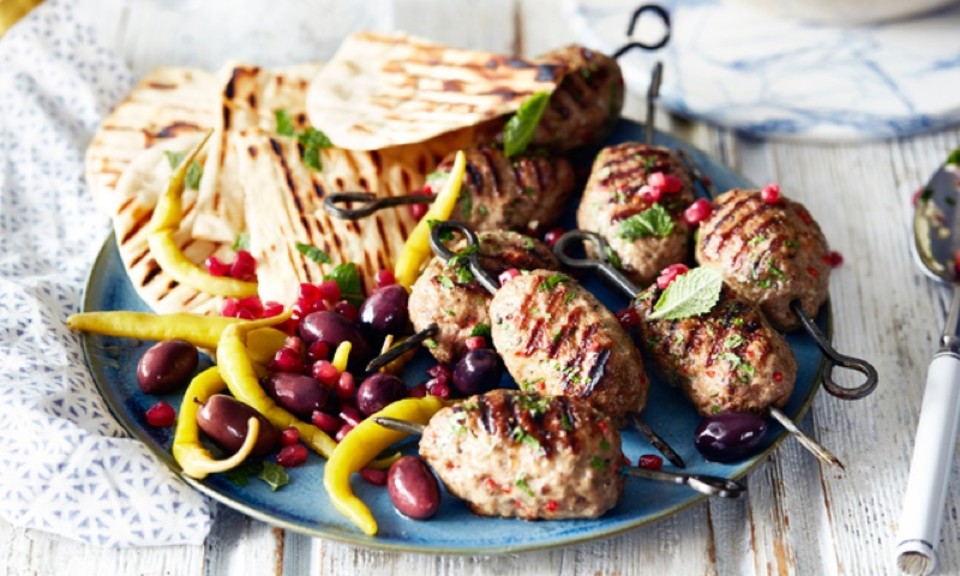 Derek
Pretty stellar first impression from Green Apple. First, the delivery guy was very courteous, giving me a heads up that he would be at the door to my building in about a minute (the food was also about a half hour earlier than the time posted). I havent found a falafel wrap to rival east-side pockets...Until now. Amazing wrap with incredibly fresh veggies and perfectly made falafel. Bigger portion than I was expecting, so I couldnt finish all of the babaghanouj that I had anticipated needing (which was also amazing. Best pita bread Ive ever had as well). A bit pricey, but well-worth it. I will definitely be a return customer.
Harper
Best middle eastern delivery salads and sides on the West Side!
But seriously when I click NO UTENSILS and say it in the comments I mean it, please stop adding plastic to my order. You're delivering to a house with actual dinnerware :)
Anthony
Wrap was awesome and generously portioned, and the milk shakes always satisfy (honestly wish I had the option to order a larger size). The delivery guys are great too. This place is shaping up to be a regular spot for me.
Michelle
My go-to place with fast delivery and delicious food! I tried a bunch of places in RI looking for a spot on lamb shawarma wrap and found it here. The meat is right on and their hot sauce is so spicy its addictive!
Joshua
The food was delicious. I've had the Adana - Chicken Shish & Lamb so far, they all were absolutely great. Also the Baklava is the best I've ever had. Green Apple is now one of my favorite spots to dine in Providence.
D
I want to apologize to the delivery driver. He was sitting in the drive way honking and finally rang the bell after 10 minutes of calling me on a phone I put down and forgot about. The delivery was extremely fast! Within 15 minutes of a 45 minute eta. My bad. But the lamb shawarma is the only shawarma Ill eat and this place is the only place Ill get it from. Back to back days now. I love this thing.
Robert
Lamb plater is delicious! I always order it with extra garlic and hot sause. They charge $0.75 for each additional after 1 which is kinda lame but it is good sause.
Paul
Avoid the overcooked lamb. Ask for less rice since portions are small. Hummus is excellent and so is the falafel.
Bailey
Always warm, always what I wanted and always hits the spot
jordan
flavors were from heaven and reminded me of israel :D
About us
Dinner, Late Night, Lunch Specials, Mediterranean
Today

Delivery: 10:45 AM - 10:00 PM

Takeout: 10:45 AM - 9:45 PM

Delivery

Monday:

10:45 AM - 10:00 PM

Tuesday:

10:45 AM - 10:00 PM

Wednesday:

10:45 AM - 10:00 PM

Thursday:

10:45 AM - 10:00 PM

Friday:

10:45 AM - 10:00 PM

Saturday:

10:45 AM - 10:00 PM

Sunday:

11:00 AM - 10:00 PM

Takeout

Monday:

10:45 AM - 9:45 PM

Tuesday:

10:45 AM - 9:45 PM

Wednesday:

10:45 AM - 9:45 PM

Thursday:

10:45 AM - 9:45 PM

Friday:

10:45 AM - 9:45 PM

Saturday:

11:45 AM - 9:45 PM

Sunday:

11:45 AM - 9:45 PM